Our Kenpo Karate schools in West Los Angeles, Granada Hills, and Camarillo all feature matted workout areas for safety, men's and women's changing rooms for privacy, and plenty of free parking. Each facility is outfitted with kicking bags, striking shields, and various other aids for student training.
The schools are located on main thoroughfares ensuring easy access at all hours. We are open most days and at the times most convenient for you.
We have been established at each of our locations for many years. Bryan Hawkins Kenpo Karate is a committed, responsible member of our community and we are dedicated to the lifelong learning of our students.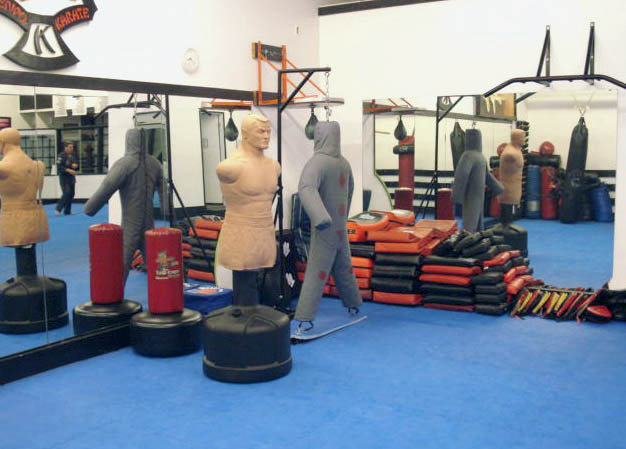 Kenpo Karate is taught using modern methods. We have a written curriculum and well defined materials which facilitate learning and memorization. Students are encouraged to ask questions so they will understand both the how and the why of their lessons. Though we teach in group classes, each student progresses at their own pace. Kenpo Karate has an organized, progressive curriculum which allows each student to build a solid foundation for their personal Art.
We understand you would like to learn a martial art. You want to defend yourself and your loved ones. You want to better yourself mentally, physically and spiritually. Kenpo Karate is a serious martial art for students who are looking for more — more from themselves, more from their lives.
We have an experienced black-belt staff who will help you not only to learn new skills, but also to understand them. Our school is a sanctuary where you can work to achieve your goals in a safe and supportive environment. The friendly, family atmosphere at Bryan Hawkins Kenpo Karate ensures that everyone is welcome and encouraged as they learn.